Biography

Pete Edochie: Biography, Education, Career, Age, Marriage & Net Worth.
This page contain Profile & Biography of Pete Edochie, age & net worth.
Chief Pete Edochie is a veteran Nigerian actor and television personality.
He is 75 years old currently.
Pete Edochie, an indegene of Anambra State, He was born  on March 7, 1947 in Zaria, Kaduna Nigeria.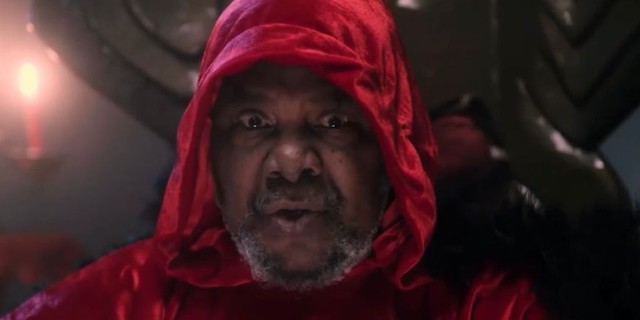 He is considered one of Africa's most talented actors and one of Nigeria's greatest.
Pete rose to prominence when he starred in an NTA adaptation of Chinua Achebe's all-time best-selling novel, Things Fall Apart.
Education
Pete Edochie had his elementary education at St. Patrick's and St. James Primary School, Zaria, before proceeding to St. John's College for his secondary education.
After his secondary education, Pete briefly worked with the Railway Corporation before heading to the School of Journalism and Television in England for a diploma.
Career
Pete Edochie: Biography, Education, Career, Age, Marriage & Net Worth.
Before he went to the UK, Pete Edochie worked as a radio broadcaster at Eastern Nigerian Broadcasting Corporation (ENBC) in 1967 before he joined the British Broadcasting Corporation (BBC).
He began as a programme assistant and worked his way up to the position of station director. He served as Deputy Managing Director and Acting Managing Director as needed. Pete Edochie, despite being a rising star in radio broadcasting, left for the big screen.
Pete's first stage performance occurred in 1962, when his school staged The Merchant of Venice, a play by William Shakespeare. Many years later, he acted as Okokkwo in the station's adaptation of Chinua Achebe's Things Fall Apart.
His role in the play was so well portrayed, and this became his breakthrough project.
Pete Edochie has since become a Nollywood phenomenon. Later he got featured in big screen projects like Rituals, Chain Reaction, Narrow Escape, Lost Kingdom, Holy Ghost Fire, Greedy Genius, Terrible Sin, Battle Line, Rejection Son, Set Up, and Lost Kingdom, amongst others.
Over time, Pete's role has since evolved as he became a go-to character for roles like a disciplined father, king, wealthy man, and village head.
He has been a consistent movie star for over three decades and still delivers and maintains his status as an A-list celebrity.
Marriage

Pete Edochie's wife
Pete is married to Josephine Edochie. Their marriage, spanning more than ten decades, has brought forth six children.
Pete Edochie's children
Leo Edochie
Uche Edochie
Lincoln Edochie
Gene Edochie
Yul Chibuike Edochie
Eva Edochie
Net worth
Pete Edochie net worth worth $4 million.
Throughout his career, the veteran actor has won several awards. Some of which include
Movie Personality of the Year
Best Actor in Africa
Best Actor in Nigeria
Member of the Order of the Niger
Best of Nollywood (BON)
Lifetime Achievement Award
Industry Merit Award
Life Impact Awards
Filmography
Heavy Battle
Test Your Heart
Greatest Harvest
Secret Pain
Fair Game
Holy Cross
Lacrima
Living with Death
Passage of Kings
Simple Baby
Zoza
Azima
Baby Girl
End of Money
Living in Tears
Never End
No More War
Ola… the Morning Sun
Price of Ignorance
The Price of Love: Life Is Beautifu
Sacred Tradition
The Tyrant
Across the Niger
Coronation
Dogs Meeting
Dons in Abuja
The Heart of Man
King of the Jungle
Love from Above
My Desire
Negative Influence
The Staff of Odo
St. Michael
Above Death: In God We Trust
Arrows
Billionaire Club
Egg of Life
Honey
Love & Politics
Miserable Wealth
The Omega
Onunaeyi: Seeds of Bondage
Rejected Son
Selfish Desire
Super Love
Tears in the Sun
Tunnel of Love
When God Says Yes
Battle Line
My Love
Tears & Sorrows
Greedy Genius
Holy Ghost Fire
Terrible Sin
Oduduwa
Set-Up
Chain Reaction
Lost Kingdom
Narrow Escape
Living in Darkness
Rituals
Things Fall Apart
Last Ofalla
Lion throne
Lion of Africa
Igodo
Evil men
Monkey chop banana
Idemili
50 days with Christ
The Egg
Unroyal
Lionheart
Mummy Why
Biography Nigeria Reported
Pete Edochie: Biography, Education, Career, Age, Marriage & Net Worth.