Biography
Nasboi Biography, Education, Career, Photos & Net Worth.
Nasboi Real name Lawal Michael Nasiru Bolaji (born 13 March 1990) is a Nigerian comedian  video maker. He has over 700,000 followers on Instagram.

Biography Data, Age & State of Origin.
Name                     Nasboi
Full Name               Lawal Michael Nasiru Bolaji
Born                        March 13, 1990 (age 32)
Nationality              Nigerian
State of  Origin       Osun State.
Nasboi is from Odo Otin in Osun State but He grew up in port Harcourt Nigeria.
Nasboi Educational Background
Nasboi attended Bright International Nursery and Shalom International Nursery and Primary School in Rivers State
Istan Comprehensive High School and Ogba Comprehensive High School for his secondary school education. He has BS.c in Mechanical Engineering, University of Uyo, Akwa Ibom Nigera.
Career

Nasboi Biography, Education, Career, Photos & Net Worth.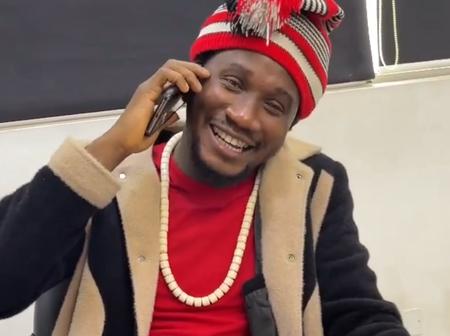 After several years of trying to make it with music, he couldn't hit the stars with it.
He then delved into making short comedy skits using Instagram as his means of reaching his audiences.
Nasiru rose to prominence when he appeared in one of his videos impersonating music superstar Davido with his voice. The video went viral as social media influencers such as Tunde Ednut reposted the clip, and it became his doorway to stardom.
After attaining stardom, Nasboi has been consistent with his funny video clips. His engagements have since grown to reach larger audiences.
Nasiru has also evolved to make a kind of comedy that depicts the life of a typical Igbo man, playing the role of Chief Romanus.
Nasboi has also appeared in several music videos. Aside from comedy and music, Nasiru is also an actor who has featured in some films, including Lockdown in 2021 and Passport in 2022.
Net worth

Nasboi net worth  $50,000.